One controller with 10 receivers.
1. Wire control model.
2. Sequential time range is 0.1~9.9s.
3. Five different special effects "open the door, clockwise, fire all, anti-clockwise, close the door" .
Please check the Effect Model below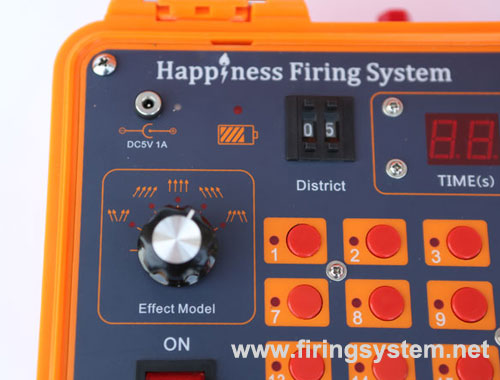 4. Powered by 4.2V internal rechargeable lithium battery, can charge from 110V/220 AC for 5 hours and can keep working for 48 hours, with battery low indicator.
5. The most important is the receivers can be compatible with our current DBR02 controller, so if you have bought or in buying our DBR02 series firing system, you can just buy one this DBW24 controller, then you can both have the DBR02 functions and DBW24 functions.
Picture of DB24r receiver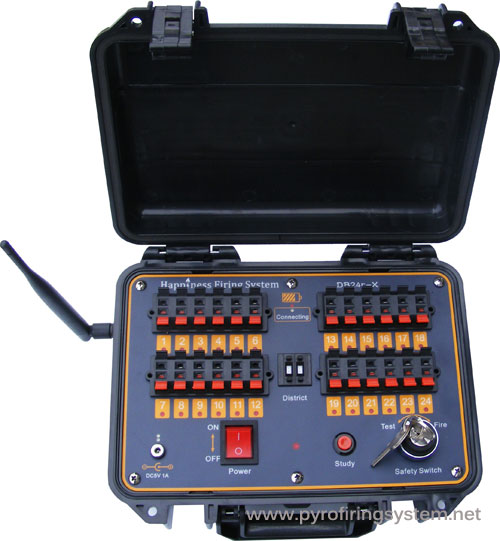 We use the LED instead of fireworks for 5 different effects by this machine. Please check video:
https://www.youtube.com/watch?v=Oju7MQfwxyU
https://www.youtube.com/watch?v=lPwmsut_MJU
This system in real display