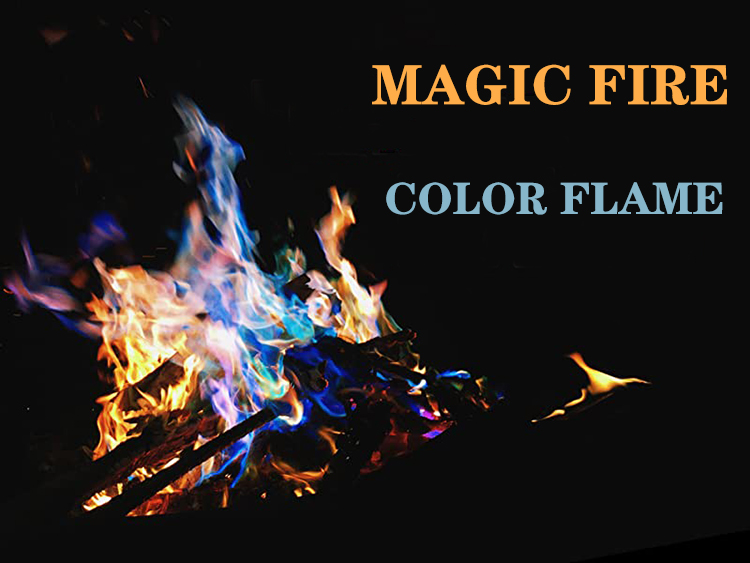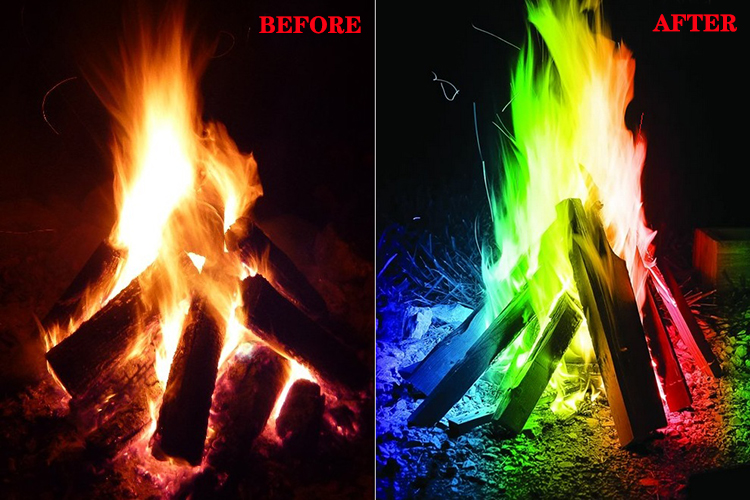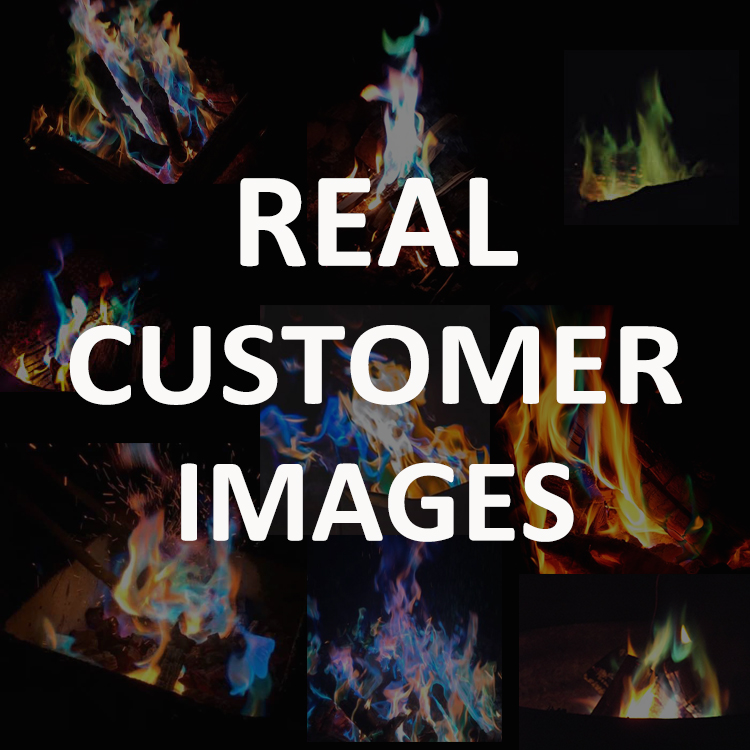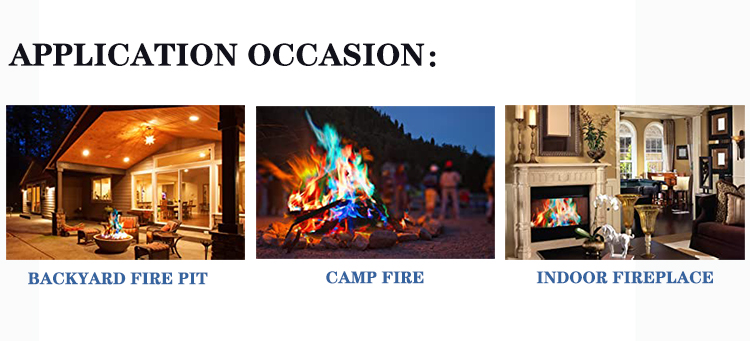 Attention:
Simply toss an UNOPENED packet or two into any wood burning fire. Within minutes, you'll be able to sit back and enjoy the new vibrant colors dancing in your flames. For brighter and longer lasting results, you can throw a couple extra packets in.
1.DO NOT tear or open the packet before use.
2.DO NOT cook over colored flames.
Packing

10/50
50 colorful bags in a display box
10 display box in a carton

MOQ

500 bags

Use

Camp fire/backyard fire pit/indoor fireplace